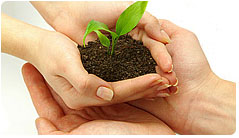 About us
Fresh breath, enjoy sunshine
Natural ingredients, better life
This is what Naturife always pursuing and its' Core values.

Naturife S.A. is a professional manufacture and exporter of natural ingredients and health nutritional supplement, as well as mix-herbal extract.
Our management team brings more than 10 years experience in research and application of natural source materials application in food and beverage, cosmetics and agriculture, and pharmaceutical industry. We get technical support from Chinese Academy of Sciences, Zhejiang University, Nankai University, and China Pharmaceutical University.
We are always dedicating to apply in life more natural products, less synthesis chemicals.
Our Equipments: